We are pleased to announce that we have published two new reports as part of the Erasmus+ DETECT project.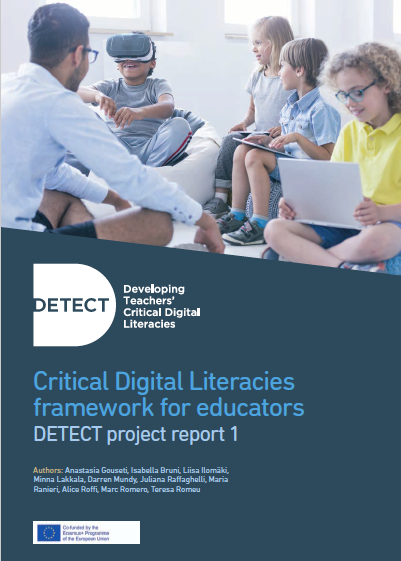 The first report presents a new Critical Digital Literacies framework for educators. This new framework aims to capture the various dimensions and sub-dimensions of critical digital literacies which are vital for educators and students living, teaching and learning in a digital world.
Read the full report here.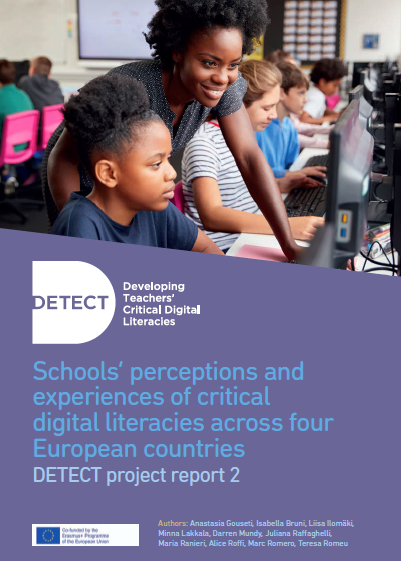 The second DETECT report presents the empirical findings from a mixed methods study that was conducted during the first year of the project in primary and secondary schools in England, Italy, Spain and Finland. In particular, it reports on teachers' perceptions, experiences and needs in relation to critical digital literacies and the full report can be found here.
Furthermore, the DETECT project outputs were disseminated by the project partners at the BERA 2021 and the EARLI 2021 conferences.
Now in its third year the project focus is on developing a MOOC to aid educators in understanding practical engagement with Critical Digital Literacies in Primary, Secondary and Further Education contexts coupled with producing a Toolkit resource to aid practitioners.